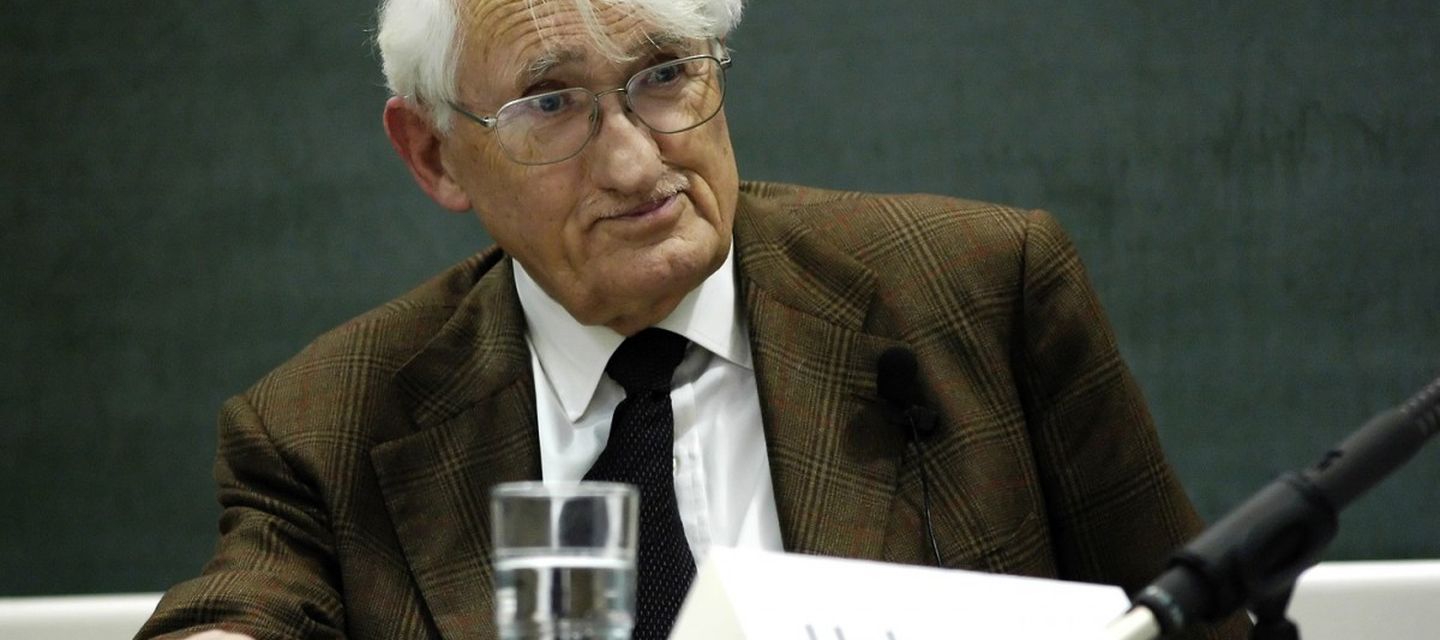 Great Thinkers #3
Vivienne Matthies-Boon presents Jürgen Habermas
In this talk, Vivienne Matthies-Boon will try and convince you of the many reasons why Jurgen Habermas is such a great thinker. Matthies-Boon will not only explain the core guiding principles of social equality and political justice that underlie his work but also trace his public interventions within the German and European contexts, making him an outspoken critic of social injustice.
Great thinkers are like guests who come for dinner and never leave because there are always more conversations to be had. Habermas' work is positioned within the Frankfurt School strand of critical theory which arose around the time of the second world war, but he is also a radical modifier of their work; increasingly substituting their stronger Marxist analyses for a more deliberative democratic model. Hence, in this talk Matthies-Boon will outline the developments of his work, from his earlier work on the public sphere, to his theory of communicative action and his legal discourse ethics. She will also highlight his recent interventions in European politics, religion in the public domain and biotechnology and raise important critiques thereof.
What emerges from Habermas' profile is not only a writer whose thinking is well grounded in a diverse array of literature and philosophical debates, but also a thinker who remains motivated by the practical empirical quest for equality and justice. And so, Matthies-Boon will argue that Habermas' work may not only be applied to a range of different contexts, from global politics to mental health and trauma; but also provides us with a useful orientation as to what it actually means to be a scholar.
About the speaker
Vivienne Matthies-Boon is Assistant Professor in the International Relations of the Middle East at the Department of Political Science. She has an interdisciplinary background that is rooted in Philosophy, Sociology, Politics, Middle Eastern Studies, and Psychology. Being a critical theorist by heart and training, her main aim in her work is to explore greater existential questions related to notions of 'humanness', 'being' and 'suffering' within cross-cultural settings that are dominated by violence and conflict, with the hope of alleviating suffering, enabling understanding and seeking transformation of both self and others.