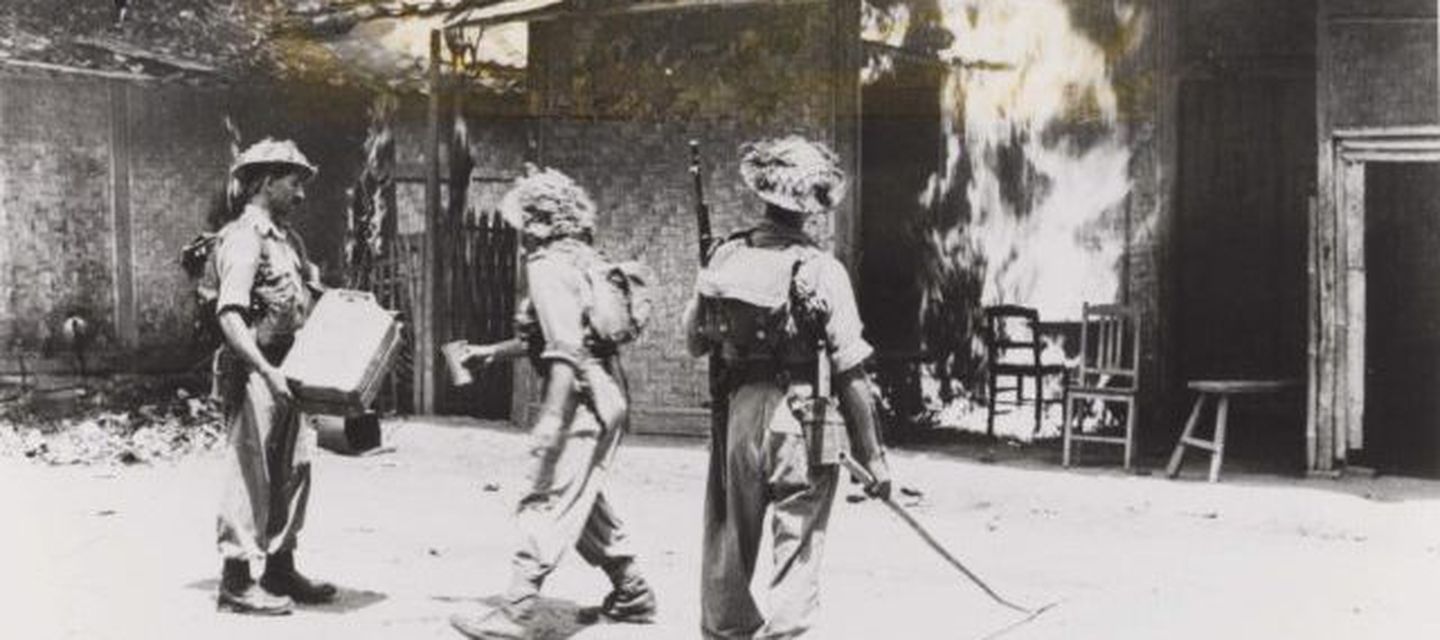 The Annual NIAS Lecture 2019
Decolonization and the Political Use of History
The Annual NIAS Lecture 2019 highlights the relevance of history in today's world. Building upon the comparative research project of the NIAS Theme Group 'Comparing the Wars of Decolonization', this year's public lecture deals with Japanese and Dutch imperial justifications of occupying the Indonesian Archipelago.
The NIAS-Lecture will shed light on the Japanese and Dutch perceptions of Indonesia during and after the war. Ian Buruma will be speaking about the political uses of history. After World War Two, Dutch soldiers were sent to the Indonesian Archipelago, supposedly to fight the Indonesian collaborators of Japanese fascism. Although few Dutch people would still subscribe to this view, the brutal Japanese occupation is still used to mitigate Dutch feelings of colonial guilt. Theme group researchers Esther Captain and Pierre Asselin will talk about Dutch and French responses to revolutionary violence in the Indonesian archipelago and Indochina, 1945-1946.
About the speakers
Ian Buruma studied Sinology in Leiden and film in Tokyo. He was editor of culture for The Far Eastern Review in Hong Kong, editor of foreign affairs for The Spectator in London, and editor of The New York Review of Books. His articles appear in magazines and newspapers around the world. He writes a monthly column for Project Syndicate. His latest book is A Tokyo Romance – Dutch title: Tokio mon amour (2018).
Esther Captain is senior researcher and projectcoordinator of the Bersiap-study within the 'Decolonisation, violence and war in Indonesia, 1945-1950'-programme. She previously has been employed as head of research at the National Committee for 4 and 5 May, a postdoctoral researcher at Utrecht University and the University of Amsterdam. She also worked as a projectmanager of Indo-European Heritage within the Heritage of the War-programme at the Ministry of Health, Welfare and Sports. Her latest book chapter is 'The Selective Forgetting and Remodeling of the Past. Postcolonial Legacies in the Netherlands' (2017) in: Austere Histories in European Societies: Social Exclusion and the Contest of Colonial Memories.
Pierre Asselin is Dwight E. Stanford Chair in the History of US Foreign Relations at San Diego State University. He is the author of A Bitter Peace: Washington, Hanoi, and the Making of the Paris Agreement (2002), which won the 2003 Kenneth W. Baldridge Prize, and Hanoi's Road to the Vietnam War, 1954-1965 (2013), winner of the 2013 Arthur Goodzeit Book Award.  His latest book, Vietnam's American War: A History (2018), explores the Vietnamese communist experience during the Vietnam War.
About the lecture
Since 2018, the Netherlands Institute for Advanced Study in the Humanities and Social Sciences presents the Annual NIAS Lecture. NIAS provides a safe-haven for curiosity-driven research, and interdisciplinary slow science. Thereby, it engages with societal issues and contributes to current debates by organizing public events for a broad audience.