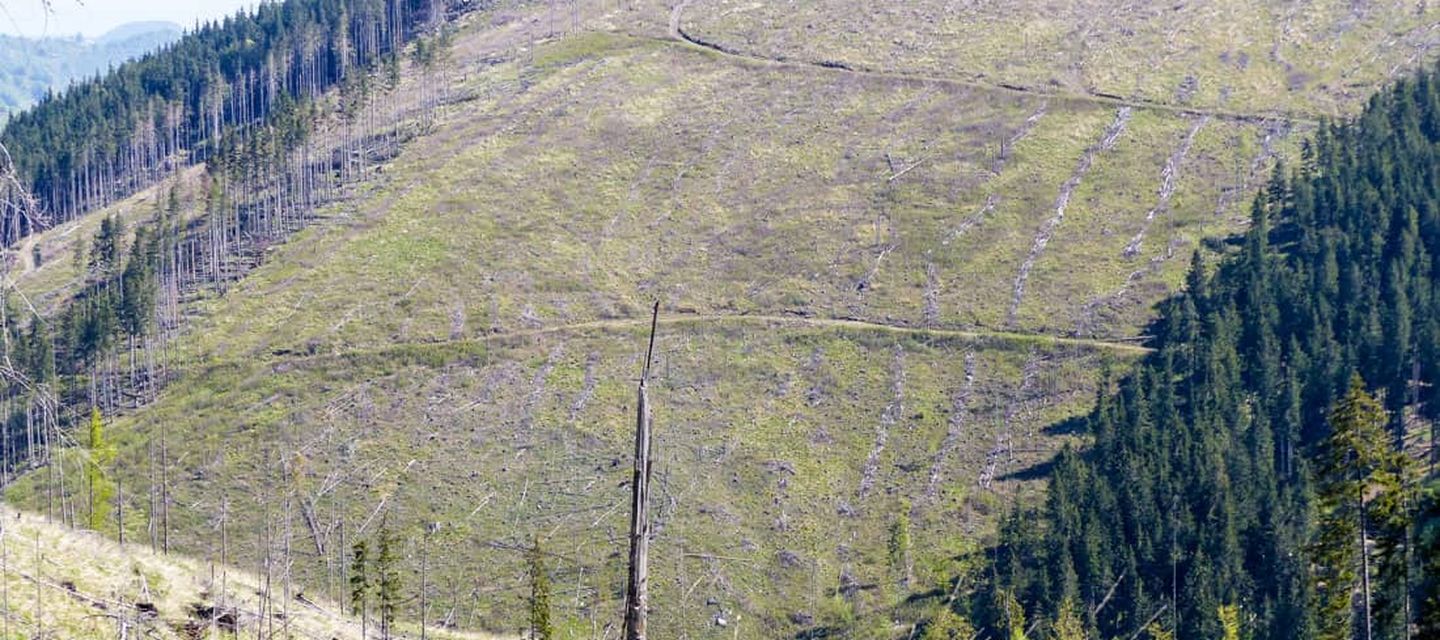 Which Ways Forward?
EU External Action against Deforestation
Fighting deforestation has quickly risen towards the top of the EU's external action agenda. Not only is deforestation a major source of environmental degradation and greenhouse gas emissions, but it also contributes in many countries to rampant illegality and violations of indigenous community rights.
Yet multilateral institutions for forest governance remain extremely weak, while global efforts to prevent deforestation are contested by resurgent claims to national resource sovereignty, as for example by the Bolsonaro government in Brazil. Spearheaded by transnational civil society campaigns spanning developed and developing countries, multinational corporations and national governments, including a number of EU member states, have made high-profile voluntary commitments to fight tropical deforestation and reduce its impact on their supply chains, but with limited effects to date. In this context, the European Commission, the Council, and the European Parliament have recently announced their intentions to step up EU action to protect and restore the world's forests, including through regulatory measures to support deforestation-free value chains.
This public symposium explores and debates the EU's options for combating deforestation beyond its borders. The symposium consists of two interlinked panels.
Morning panel (10.00-11.30)
In the morning panel prominent EU and Dutch policy makers, NGO activists, and independent analysts discuss the specific measures which may be adopted, their practical feasibility, and their potential effects.
Afternoon panel (16.00-17.00)
In the afternoon panel academic specialists from the University of Amsterdam (UvA) reflect on the EU policy debate and the pros and cons of the different proposed measures from the perspective of their own research.
About the speakers
Panel 1
Hugo-Maria Schally is Head of Unit for Multilateral Environmental Cooperation in the Directorate for Global Sustainable Development of DG Environment. In this function he coordinates and develops the European Commission's work on the links between trade and environment as well as on deforestation and forest degradation, international trade in wildlife, and the utilisation of genetic resources.
Duncan Brack is an independent environmental policy analyst, working on issues including forest governance, deforestation, agriculture, commodity supply chains and climate change, illegal logging and the trade in illegal timber, bioenergy, international environmental regimes and institutions and the interaction between environmental regulation and international trade rules. He is also an Associate Fellow at Chatham House, and an Associate of Green Alliance.
Saskia Ozinga is the founder and former campaign coordinator of Fern. She is now an independent consultant doing consultancies for various organisations and institutions including Fern, Chatham House and Forest Trends. A biologist by training she has worked for over 30 years on areas like forest governance, forest certification, deforestation and land tenure, illegal logging and the trade in illegal timber, bioenergy and EU trade policy.
Indra van Gisbergen is a Sustainable Consumption and Production Campaigner working with Fern for nearly ten years. She is a lawyer by training and was a solicitor at the Bar of Brussels specialized in human rights, refugee and migration law. Currently she is part of Fern's consumption team involved in EU policymaking tackling deforestation in supply chains of forest risk commodities.
Felix Hoogveld is working in the Climate Team of the Dutch Ministry of Foreign Affairs and dealing with international initiatives to support forest countries to curb deforestation. He graduated in Tropical Forestry at Wageningen Agricultural University. Having worked in several developing countries in Africa, Latin America and Asia, he realized more and more that sustainable forest management is as much a technical, a social and a political (economic) question.
Jonathan Zeitlin (moderator) is Distinguished Faculty Professor of Public Policy and Governance in the Political Science Department at the UvA, and Academic Director of ACES.
About the speakers
Panel 2
Jonathan Zeitlin is Distinguished Faculty Professor of Public Policy and Governance in the Political Science Department at the UvA, and Academic Director of ACES.  His current research focuses on new forms of 'experimentalist governance' within and beyond the EU. He has published a series of articles on the EU's Forest Law Enforcement, Governance and Trade (FLEGT) initiative and the transnational timber legality regime, including most recently  'Experimentalist Interactions: Joining Up the Transnational Timber Legality Regime', Regulation & Governance early view, https://doi.org/10.1111/rego.12350.
Philip Schleifer is Associate Professor of Transnational Governance at the Political Science Department of the University of Amsterdam (UvA) and a fellow of the Amsterdam Centre of European Studies (ACES). His research agenda centres on the political economy and institutional dimensions of transnational governance, with a focus on sustainable development, trade, and production. His past and present work investigates the effectiveness and transparency of voluntary standards in global value chains, the design of hybrid governance in the European Union, and the political economy of natural resource governance in the Global South.
Laurens Ankersmit is Assistant Professor at the UvA Law Faculty and a researcher at the Amsterdam Centre of European Law and Governance (ACELG) and ACES. His research focuses on environmental aspects of economic law, such as the implications of international trade agreements for environmental goals and policy. He is the author of Green Trade and Fair Trade in and with the EU: Process-based Measures within the EU Legal Order (Cambridge UP, 2017). Previously he worked for ClientEarth, an environmental law organisation.
Maria Weimer is Associate Professor at the UvA Law Faculty and a senior researcher at the Amsterdam Centre for European Law and Governance (ACELG) as well as ACES. Her research focuses on the role of law in addressing complex transnational governance challenges in the area of health, environmental protection and sustainability. Recent publications include Risk regulation in the EU internal market –  lessons from agricultural biotechnology (Oxford UP, 2019) and Regulating risks in the EU – the co-production of expert and executive power (Hart, 2017). She is currently working on a project exploring EU environmental unilateralism in the area of de-forestation and agricultural supply chains.
Christina Eckes (moderator) is Professor of European law at the University of Amsterdam and director of the Amsterdam Centre for European Law and Governance (ACELG). She is also a member of the Governing Board of Amsterdam Centre of European Studies (ACES) and one of the leaders of the theme 'Europe in the World'. Her current research interests are the legal limits to European integration, separation of powers within the European Union, and sovereignty in 21st century Europe.